The old traditional satellite TV has evolved into the Internet-enabled connected TV now. The way people consume entertainment has changed a lot since a couple of decades. The digital transformation of the entertainment industry is driven by the rising popularity of video on demand (VD) platforms like Disney +, Netflix, Amazon Prime, and Hulu. But what makes these VOD platforms tick? Not just one factor, there are a lot of factors that make Netflix-like movie streaming websites more successful which we will discuss in the upcoming section.
The fundamental step in building a VOD platform like Netflix is choosing your niche category which is a specialized area around which you will create videos for your audience. When you have an idea about your target niche, it becomes easy for you to plan your VOD content. Remember, there is no right or wrong way when it comes to creating content. Get clear on what your audience can expect when they subscribe to your streaming services. You have full control of what you create and deliver. In this blog, let's look in-depth on how to make your VOD website like Netflix look like a million bucks in front of your audience.
Business models of video on demand platforms
While the business model is one of the most important parts that make up a successful VOD platform, most businesses make the mistake of choosing a revenue model very later. This is not the best practice. You must not wait till creating and acquiring content to choose your business model. Instead, you must start thinking about a business model from the time you devise the business idea. A business model is the way by which VOD services make money and it majorly depends on the type of content your platform has.
Here are some of the common business models adopted by VOD businesses.
Subscription video on demand business model
Adopted by popular video streaming services like Netflix and Amazon Prime, the subscription business model is the most common revenue model where users can access the video library for a subscription fee. Once the user subscribes to the services, they can browse and search the content of their preference unlimited. Subscriptions are generally auto-renewable and can be canceled anytime.
Advertisement video on demand business model (AVOD)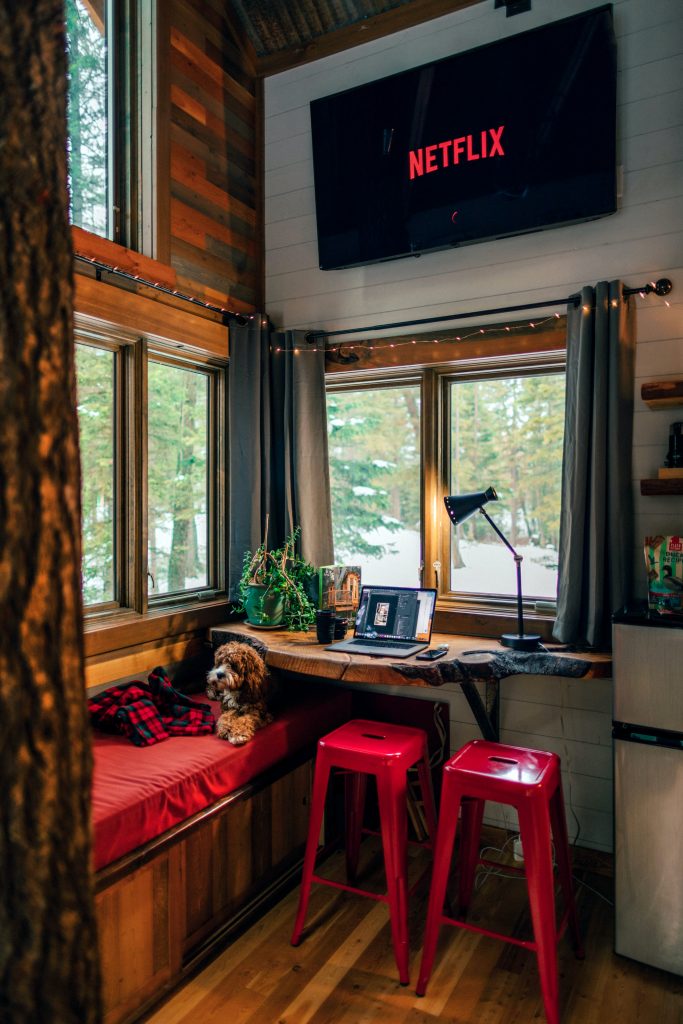 The advertisement business model is the revenue model that allows users to access free video content, but with advertisements interrupting their watching experience. This business model suits new VOD platforms that are striving to establish a consistent audience base. YouTube is the right example of an AVOD business model.
Transactional video on demand business model (TVOD)
TVOD is another popular business model that allows users to pay for the content they watch. Unlike a subscription business model where users have to pay a fee to access the entire library. TVOD model users just have to pay or the content they would like to watch. iTunes is a great example of this particular business model
Hybrid business model
As your VOD platform gains momentum and becomes popular, you would need more than one business model to power your services. This will help you to satisfy the varied interests of different types of audiences. A hybrid business model is the one where you employ a combination of SVOD, AVOD, or TVOD business models in the same platform to cater to different types of users. YouTube is an example of a hybrid business model as it combines advertisement, subscription, and transactional model in its platform.
Core features of VOD platforms like Netflix
If you want to build VOD services, it is important to integrate all standard features of the VOD platform. Here are some of the essential features of VOD platforms.
Web design
UI/UX is one of the most important aspects of video on demand services. Pick responsive templates to suit your streaming platform to deliver an awesome video experience to your users. If you want to adopt the same design of Netflix, you can leverage Netflix clone script to implement the same design.
Homepage
The homepage of a VOD platform is the place where you can segment your programs, inform your viewers of the benefits they will get, showcase the features of the platform, etc.
Registration and login
Users need to register and log in to your VOD platform to leverage their services. Offer different ways for your users to register and login to your platform, including email sign up and social login features.
User profile
After the home page, the user profile is another significant feature which is a virtual dashboard that allows you to update your personal information and gain browsing insights.
Powerful search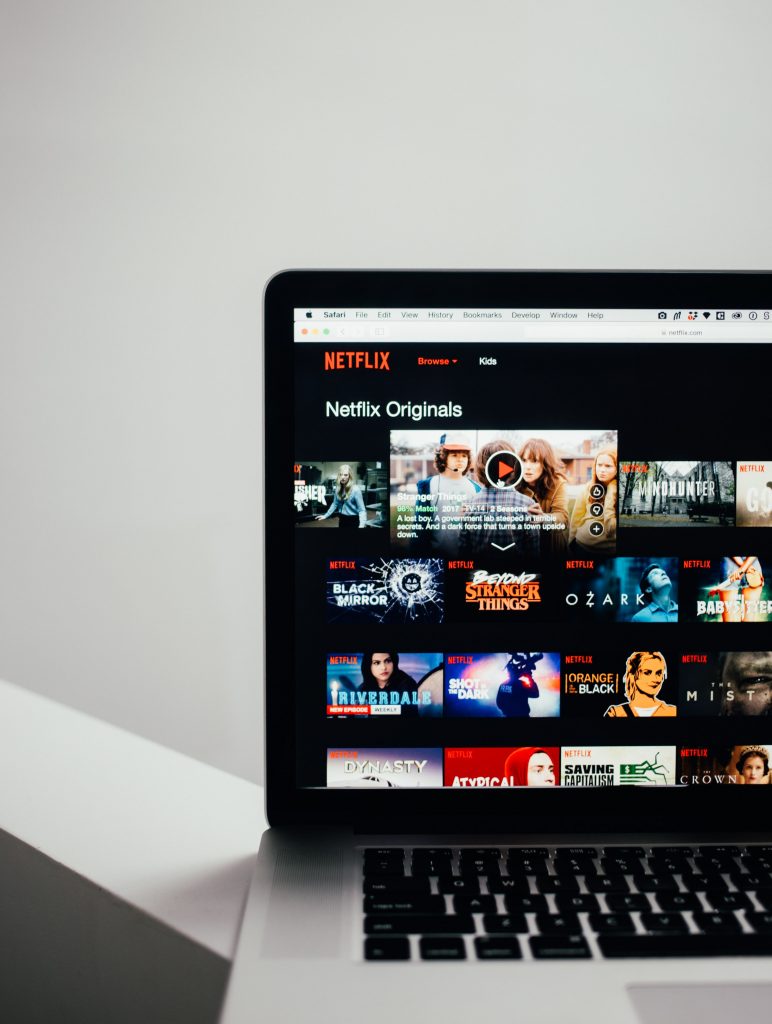 As your VOD website grows in the user base, it becomes difficult for your users to browse the content they wish to watch. To make the user search easier, you need to integrate a powerful search with advanced filters to allow your users to search their favorite videos by topic, video length, genre, most-watched, etc.
Payment integration
In this digital age, it is important to facilitate payment gateway integration to allow your users to pay for your services. Integrate popular payment gateways to allow your users to make payments by debit cards, credit cards, PayPal or payment wallets according to the convenience for your users.
Video management
This is one of the important features of a VOD platform for video creators to upload their videos and manage a video library. Creators must be able to search and organize videos, edit videos, and create playlists.
Analytics and reporting
Powerful analytics integration allows video creators to measure the performance and engagement of users on their videos.
Admin dashboard
An admin dashboard is an important addition to a VOD platform. The role of admin includes content moderations, payment management, management analytics, and a lot more.
Settings
Add this feature to allow your users to control the level of privacy of your users. Settings are the feature that allows your users to toggle between the privacy options.
What makes Netflix so successful?
If you take the business model of popular video on demand services, Netflix has one of the commonly adopted and effective business models in the world. With its subscription-based revenue model, Netflix has worked its way to be the streaming giant and secure a special place in the user's heart and their lives as well. Yes, the business model is one of the reasons for its success. But it is not just the revenue model that makes Netflix successful. Here are some of the attributes that contribute to the fame of video on demand services like Netflix.
Disruption through technology
Netflix started its business by selling DVDs through email and later evolved as a popular on demand video streaming service. Continuing the growth prospect, Netflix started producing its originals. The popularity of Netflix skyrocketed when its original content quickly gained momentum among its audience. Later, Netflix started investing a lot of money in the production of the original series.
Despite the fact that the licensed movies and shows still vastly outnumber original series, unique content has increased a great deal in a short period. To make your video on demand service popular, you can also leverage this trend of original stream growth to see a spike in your viewership.
Flexibility
The biggest benefit of video on demand services like Netflix is the flexibility to watch any content, anytime, anywhere upon the convenience of users. Netflix disputed the entertainment industry and changed the cable networks' work by accelerating the trend towards cord-cutting.
Another flexibility Netflix provides its users is that it allows over 4 users to use the same account to watch shows from different devices simultaneously. If you are running a video on demand platform, keep in mind that flexibility is more significant than efficiency over the long term. Additionally, you need to ensure you deliver a smooth viewing experience to your audience with personalized tastes.
Enhanced user experience
Netflix does a lot of effort to deliver an enhanced user experience to its viewers. The ultimate option is to build a fully customized website using a Netflix clone that can be adapted to the design features that you want to incorporate in your streaming website. The fundamental aspect is its user-created preview videos. The preview plays on scrolling through title cards which also allows users to download and watch shows and movies offline. These features also allow users to share their Netflix account along with a one-month free subscription.
Here are some of the excellent user experiences that Netflix offers.
The home page features recommendations and genres.
It offers kids only profiles to allow parents to control what their children watch.
It allows simultaneous streaming.
Facilitates smart downloads.
Popularized binge-watching
People seek entertainment and convenient ways to consume it. When we do anything in excess it is called binging. Netflix's popularity also brought in binge-watching which refers to viewing multiple episodes of a series in rapid succession. Binge-watching began in 2016 when Netflix uploaded a show's entire season all at once. It disrupted the industry by allowing users to watch all the episodes whenever they want.
Whether on a lazy Sunday or a long holiday weekend, people love to binge-watch their favorite movies and TV shows and a mix of class favs and originals by VOD platforms is plenty to tide users over.
Variety of choices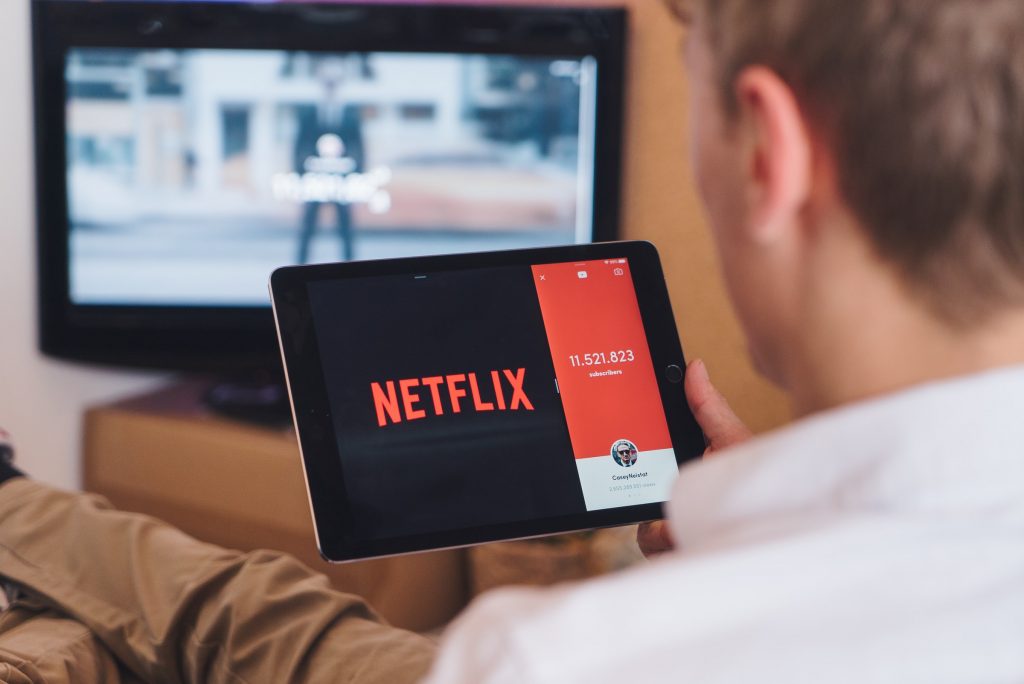 Users of Netflix have a plethora of options to choose from like classic movies, TV shows, documentaries, etc. A wide variety of options open up plenty of opportunities to attract millions of customers. Another good strategy of VOD platforms is to offer original content and shows.
Multi-platform and multi-language support
A successful VOD platform must deliver services on various platforms including desktop, smartphones, connected TVs and multiple operating systems. It is also mandatory for VOD platforms to be available in multiple languages to reach a global audience. This feature allows viewers to watch videos in their language.
Scalability matters
If you want to stream your videos on demand to a wide global audience. Scalability is an important factor to consider. While hosting on a server on your premises has its set of benefits, it is great to have your content hosted on the cloud as it offers a great amount of scalability.
Advertisement free content
It is common for viewers to get frustrated when they have to watch advertisements between their favorite programs. This behavior is one of the reasons for ad-blocking software to get more popular than ever. Netflix understands this better and offers a convenient watching experience by offering ad-free content to its viewers.
This prevents viewers from annoying ads and delivers an interruption-free viewing experience. Even if you are a VOD platform that follows an advertisement model rather than a subscription VOD model, make sure you offer multiple options for viewers to cater to the audience who prefers an ad-free experience as well.
Personalized user experience through Netflix's smart recommendation engine
Netflix knows who watches their platform every day. The platform understands what we watch when we watch, and how we watch our favorite programs. That is how they leverage artificial intelligence and machine learning to gather all this data. Netflix uses its smart recommendation engine to deliver personal viewing experiences to automate millions of decisions based on user behaviors. Without a smart recommendation engine, it won't be easy for users to search their favorite TV shows and movies on VOD platforms. That is why a smart recommendation engine is a critical addition to the success of a video on demand platform.
Conclusion
Video on demand services has become an integral part of our modern entertainment space. With all great and convenient features, Netflix is marked as a pioneer in the video on demand industry. The regular transformations happening in the industry are bringing innovations that make it easy for viewers to enjoy an easy watching experience.
If you are planning to create another Netflix-like website, don't try to repeat the success of popular VOD platforms by blindly copying their strategies. You can adapt the strategies used by industry leaders if it suits your audience base. Create a video on demand environment irresistible to creatives and convenient for your target market.